M14 Style Front Sight & Flash Hider Combination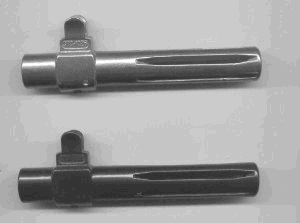 Fits .562" Mini 14 barrels.
Serial number from 180 thru 199
The slip on unit is permanently attached to the gun barrel by a 1/8 inch spring steel roll pin.
Flash Hider is of solid steel, bath blued or S.S. Both models sight looks like the original M-14 Sight.
We can custom fit for the newer 580 series .625" barrel's. It would require you sending us your barreled action. The additional cost to machine barrel and install is $149.99.

**Call for custom fit.
---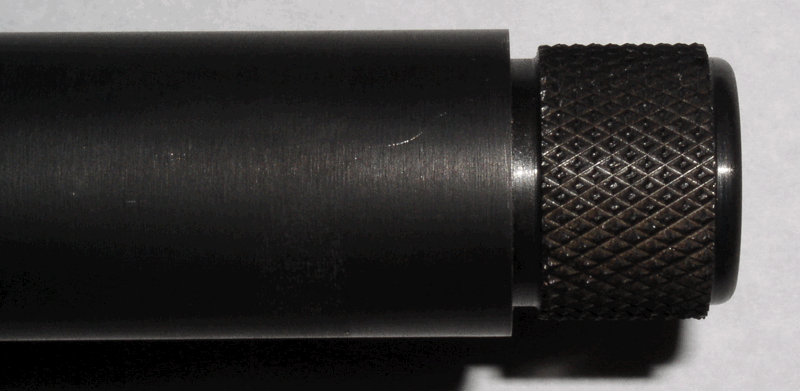 Thread Protector
Knurled for easy removal
Comes in 1/2 x 28 TPI, 9/16 x 24 TPI & 5/8 x 24 TPI
Price $29.99
Examples of above muzzle brakes installed below